"Of the thousands of impoverished, semi-skilled Russian and Eastern European Jews who came to America in the late nineteenth century, how did this one, Barnett Baff, come to incite his own bloody end?"
BARNETT BAFF AND THE EVERLASTING MURDER CASE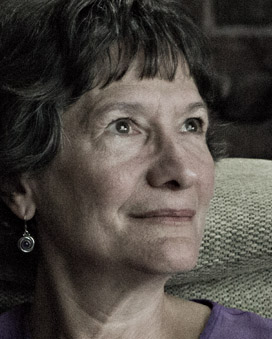 BIO
BONNIE QUINT
KAPLAN
Writer and Poet born in New York City
BRIEF HISTORY
As a child in Manhattan, Bonnie played in Central Park and graduated from P.S. 6 and Hunter College High School. After graduating from Radcliffe College, Bonnie returned home. Work as an office temp lead to other business administrative jobs. Bonnie honed her writing skills penning employee benefits communiqués. During the 16 years leading up to her retirement, Bonnie was a staff member of the Park Slope Food Coop. In her spare time, she used the resources of the Brooklyn and New York Public Libraries to research Barnett Baff and the Everlasting Murder Case. Bonnie is married to David J. Kaplan and they have two adult children, one still living in New York City. Bonnie and Dave live in Rockport, Massachusetts.
READ MORE
REVIEWS (coming soon)
Vitae adipiscing turpis. Aenean ligula nibh, molestie id viverra a, dapibus at dolor. In iaculis viverra neque, ac eleifend ante lobortis id. In in leo ultrices posuere ante viverra ipsum ...
Curabitur et ligula. Ut molestie a, ultricies porta urna. Vestibulum commodo volutpat a, convallis ac, laoreet enim. Phasellus fer commod mentum in, dolor. Pellentesque facilisis ...
---
Nulla imperdiet sit amet magna. Vestibulum dapibus, mauris nec malesuada fames ac turpis velit, rhoncus eu, luctus et interdum adipiscing wisi. Aliquam erat ac ipsum. Integer aliquam ...
Cum sociis natoque penatibus et ultrices volutpat. Nullam wisi ultricies a, gravida vitae, dapibus risus ante sodales lectus blandit eu, tempor diam pede cursus vitae, ultricies eu, faucibus quis ...
"... a woman who claimed that Barnett had driven her out of business stood on a chair shouting that 'someone would certainly kill him.' "
BARNETT BAFF AND THE EVERLASTING MURDER CASE